Winamp for Android Redesign
16 October 2013
I've been wanting to work on my UI design skills lately so I took a stab at redesigning an existing app.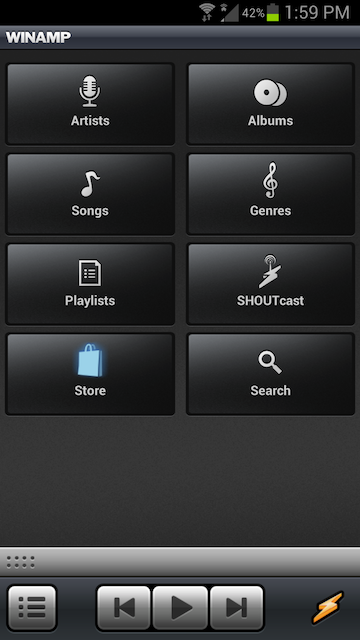 Winamp old design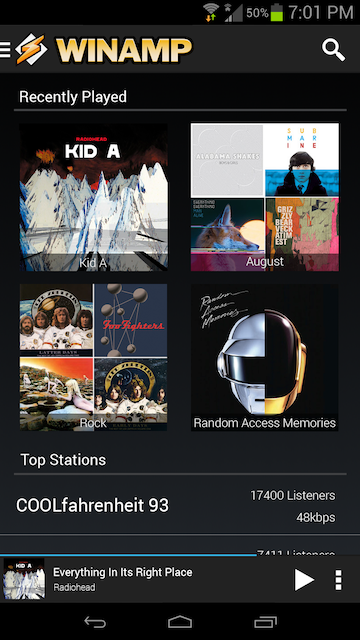 Winamp redesign
The new look brings the app into the current Android standard while taking a lot gesture elements from the current Google Music app. What separates this from others is Winamps ability to sync with your computer over WiFi using their Computer Sync Tool and has the ability to connect to their SHOUTcast Radio stations.
It's my goal to eventually do work in this type of manner, so I hope to do it again soon!